Committed to High Quality
As one of UAE leading LPG suppliers, we offer expert advice and competitive prices for commercial businesses.
LPG
A desire to achieve a greater share of the market and to provide a better service for our customers, with excellent service & quality products.
At Dubai Fuel we are passionate about energy and our customers. We offer an extensive service for commercial and industrial bulk Gas needs. Continually strive to deliver better, safer and more reliable ways to meet your energy needs.
LPG (liquified petroleum gas) is the perfect energy source. The benefits of using LPG include cost savings and carbon reductions. We realised that the environmental impact of using LPG is far kinder to our carbon footprint.
ENVIRONMENT
Managing bulk supplies means complying with strict safety protocols and regulations, including environmental protection guidelines.
LPG is a natural hydrocarbon – environment friendly fuel.
MAINTENANCE
At Dubai Fuel We provide our clients with high service and maintenance standards. We are committed to ensuring that the gas fittings, appliances and pipework are maintained in a safe condition.
SKILLED TRAINED DRIVERS
We have a dedicated and highly-skilled team of technicians and mechanical engineers who will handle your bulk LPG supplies as well as maintenance.
Our professionally trained, Health and Safety (EHS) Trakhees licensed drivers trained in the areas of hazardous chemicals and fire fighting to ensure the safest possible deliveries take place. Our drivers always have safety as a number one priority.
Equipped LPG Bobtail
SPECIALIZED FUEL TANKERS BEST SUITED TO YOUR BUSINESS NEEDS
What's Different About Petrotech
Committed to High Quality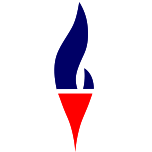 What's Different About Dubai Fuel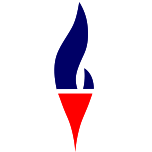 As we embark on our business strategy for the future we look forward to welcoming you to Petrotech!