Bulk Delivery across U.A.E
Petrotech Middle East Fzc
15 Long Years Of Industry Experience and Expertise!
PETROTECH MIDDLE EAST FZC is an independent National fuel supplier, delivering all types of fuels every day throughout the UAE.     We supply all types of fuels & fuel-related products  including diesel, Low Sulphur diesel, 10 PPM(Parts Per Million) Low Sulphur Diesel tanks and a vast range of ancillary products for storage and dispensing.
Our aim is to meet the fuel and lubricant needs of all U.A.E. business sectors, including construction, commercial, industrial, manufacturing and the public sector
We are the industry heads and produce the most reliable and trendy solution you are looking for.
FILTRATION SYSTEM SOLUTIONS
We provide oil and fuel purification equipment providing innovative filtration solutions and services for demanding applications on a large scale.
We have been trading proudly in  oil, gas and diesel  at industrial level for many years .
Instrumentation Process Control
Process control systems are the backbone of any modern oil & gas plant. At PETROTECHME we offer the best PCS systems available in the global market.
Mechanical Valves & Piping
Valves are essential parts of any piping system to control the flow and pressure of contents, whether that is oil, gas, liquid or vapors.
Advanced Fluid Connectors are proud to offer customers stock and custom hose assemblies both hydraulic and industrial.
Our low Sulfur Diesel(10 PPM) Fuel follows the latest international requirements in environmental and quality standards. 
Which is sourced on the international diesel wholesale market as "Gasoil" a sulfur content is 10 parts per million (ppm) by weight Environmentally Friendly Fuel. Diesel with 0.001% sulfur content.
At Dubai Fuel we are passionate about energy and our customers. We offer an extensive service for commercial and industrial bulk Gas needs. 
Continually strive to deliver better, safer and more reliable ways to meet your energy needs.
We partner with industry leaders to supply top quality performance lubricant products.
Both bulk and packaged products are available. We also have access to technical support including laboratory analysis and expert advice.
"EARNING TRUST & BUILDING RELATIONSHIPS"
We place our client relationships front and center. At PETROTECH, we strive to build and maintain long-term relationships with each and every client based on trust, integrity and professionalism. I would like to encourage you to explore our Website, talk to others in the industry , and then contact us if you are interested in finding out more about how we can help you meet your needs. We look forward to the opportunity to serve you.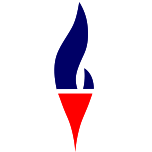 As we embark on our business strategy for the future we look forward to welcoming you to Petrotech!