ON-SITE REFUELLING AND BULK FUEL DELIVERY
Committed to High Quality
DIESEL
A desire to achieve a greater share of the market and to provide a better service for our customers, with excellent service & quality products.
Our low Sulfur Diesel Fuel follows the latest international requirements in environmental and quality standards. Which is sourced on the international diesel wholesale market as "Gasoil" a sulfur content is 10 parts per million (ppm) by weight Environmentally Friendly Fuel. Diesel with 0.001% sulfur content.
Petrotech (10ppm diesel) meets all requirements of the Emirates Conformity Assessment System (ECAS) based on compliance of Emirates Authority for Standards & Metrology (ESMA) UAE.S 477 :2013 diesel (Gas Oil) specifications.
ENVIRONMENT
Managing bulk supplies means complying with strict safety protocols and regulations, including environmental protection guidelines.
As the emissions from many diesel users are closely linked to the sulfur content of the diesel, including carbon monoxides, nitrogen oxides, carbon dioxide and black smoke.
Therefore the low sulfur diesel main aim is to lower the diesel engines' harmful exhaust emissions and improving the air quality by reducing diesel exhaust particulate emissions and reducing output of oxides of nitrogen which is linked to smog.
OUR TERMINAL
Petroteche Low Sulfur Diesel will be supplied from a strategic bulk diesel storage and truck loading facility in Ras Al Khor industrial area, Dubai.
Having our own terminal and road tankers allows us to provide our customers with a reliable and flexible service at a competitive price.
SKILLED TRAINED DRIVERS
Our professionally trained, Health and Safety (EHS) Trakhees licensed drivers trained in the areas of hazardous chemicals and fire fighting to ensure the safest possible deliveries take place. Our drivers always have safety as a number one priority.
OUR FLEET
SPECIALIZED FUEL TANKERS BEST SUITED TO YOUR BUSINESS NEEDS
We have our own extensive fleet of company tankers to get product to your site.
All our tankers are equipped with flow meters along with a Master Meter Receipt, ensuring accurate metering and recording of all deliveries performed.
All meters are calibrated up to date to ensure accuracy of quantity delivered.
GPS tracking system to ensure a safe and secure journey from our terminal to customers site.
All tankers are fitted with Health safety & Spillage tool kit.
What's Different About Petrotech
Committed to High Quality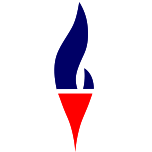 What's Different About Dubai Fuel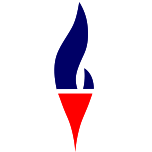 As we embark on our business strategy for the future we look forward to welcoming you to Petrotech!